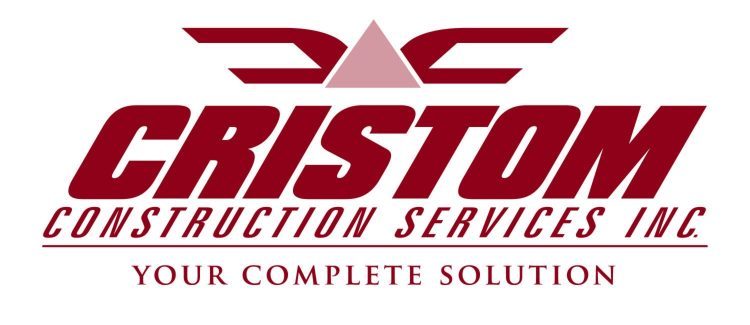 At Cristom, we separate ourselves from other construction companies by offering complete contracting solutions. Our thorough, hands on approach ensures every new construction or renovation project is managed with the utmost care and attention to detail. We deliver outstanding results because we treat every customer's job like it's our own. This has allowed us to develop long term relationships with our customers, giving them the peace of mind of knowing when Cristom is on the job, all of their needs will be addressed and a finished product will be delivered that is built to last.
The Cristom Difference
TRANSPARENT. We maintain constant contact with customers throughout the construction process, so they know everything that is going on with their project at all times.
ON-TIME. We work diligently to stay on-schedule so our customers projects are completed in their preferred time frame.
PROBLEM SOLVERS. We are creative at problem solving; Challenges always come up. Cristom is a problem solver, not an excuse maker or blamer.
KNOWLEDGEABLE. We have extensive knowledge of building codes, appropriate materials, proper construction methods and safety.
VALUE-BASED QUALITY. Regardless of a customer's budget, we always aim to deliver the best quality possible.
SAFETY. We never cut corners to save a few dollars. Your safety and satisfaction are our highest priorities when we are completing a construction project.
PROFESSIONAL. We only use the highest quality subcontractors, companies, and individuals that we have experience with; you'll never have strangers on your job site.
CODE COMPLIANT. We bring to the table a multitude of professional affiliations, safety certificates, specialty licenses, project specific insurances and worker's compensation.
THOROUGH. We think beyond the scope on any given project to ensure customers' needs are fully addressed so problems don't arise.
OUR TEAM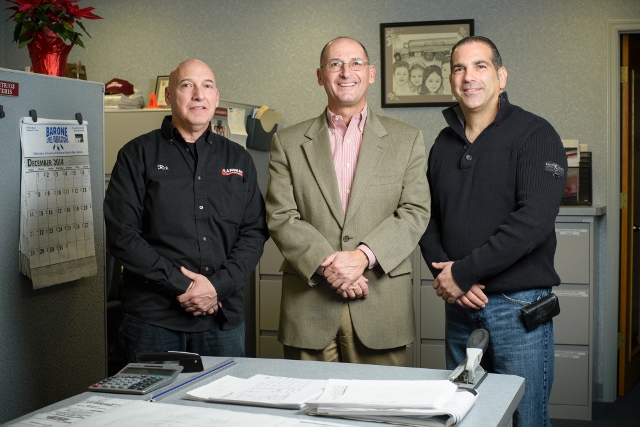 The Cristom Construction team is comprised of building and renovation specialists dedicated to delivering quality and integrity in everything they do.  Established in 1997, Cristom Construction was founded by Tom DeVito. Tom honed his skills working in his grandfather's general contracting business. It was there that he learned old school values and how to do things right. Never make a promise you can't keep, follow up on everything and never leave anything undone.
Today, the principles that guided Tom and his grandfather provide the foundation for Cristom Construction and will continue to guide us in the future. Construction may involve concrete, brick and steel. But it begins and ends with a solid reputation, which is our foundation.
As president of Cristom construction, Tom bears ultimate responsibility for the success of every project and the satisfaction of every Cristom customer. He manages and oversees many projects himself, and makes sure that the best people are in place to carry out the work to Cristom's exacting standards.

Ron Bonelli

Finance and Administration

If Tom is Mr. Outside, then Ron is Mr. Inside - the force behind the scenes who makes sure the company's administrative operations run as smoothly as its construction projects. With a strong background in finance - Ron has more than three decades of experience in roles including CFO - Ron ensures that projects remain on budget, that clients' money is being spent carefully and that all funds are accounted for.

Avi Basher

Project Manager

Avi has been involved with many facets of construction from an early age. Having studied architecture and construction management, when he reviews drawings, his architectural education and construction experience provides him insights and ideas not available to most construction project managers. Avi has worked on a broad range of construction projects, with varying degrees of difficulty. He has been with Cristom since 1998 and has the ability to provide customers with design sensibilities and construction techniques that will help deliver the results they need.

Joe Gagliardotto

Project Manager

Joe works to coordinate and oversee sub-contractors, making sure customers get the quality that they deserve. He also handles job estimates and is effective at producing accurate, reliable assessments of what it takes to complete a job the right way.
OUR SATISFIED CUSTOMERS
"Cristom is very thorough, honest, promises and delivers on time, and pricing is fair. What more could you ask for? Working with Cristom is a pleasure."

Mark Stempa

President, Mount Judah Cemetery
"Many contracts have been awarded over a fifteen year period because most often than not, Cristom provides the best quality for a very fair price. It's important to know that they have a 'can-do' willing attitude and can build both from scratch as well as renovate. For our 5 ½ acre property this is helpful and over the years they've replaced roofs, asphalt parking lots, walkways, concrete driveways, installed an underground standpipe system and replaced our boiler plant. Working with Cristom is like having an in-house contractor."

Anthony J. Gigantiello Jr.

President, North Queensview Homes, Inc.
"Thoroughness, attention to detail, and family-values are what Cristom stands for and they expect everyone who works with them to uphold the same standards. So much extra time and money was invested both prior to construction and during construction so that this building (Forty2East) would be not just beautiful, but will stand the test of time. I am confident that the building will be filled with fifty-three happy owners."

Christopher V. Papa

Architect, Christopher Papa Architects
"What Cristom builds- is built to last. It honestly doesn't matter if it's a warehouse, a platform or anything made of concrete, I know the quality of the work is just what I need."

Joe Puzzo

President, American Compressed Gases
back to top