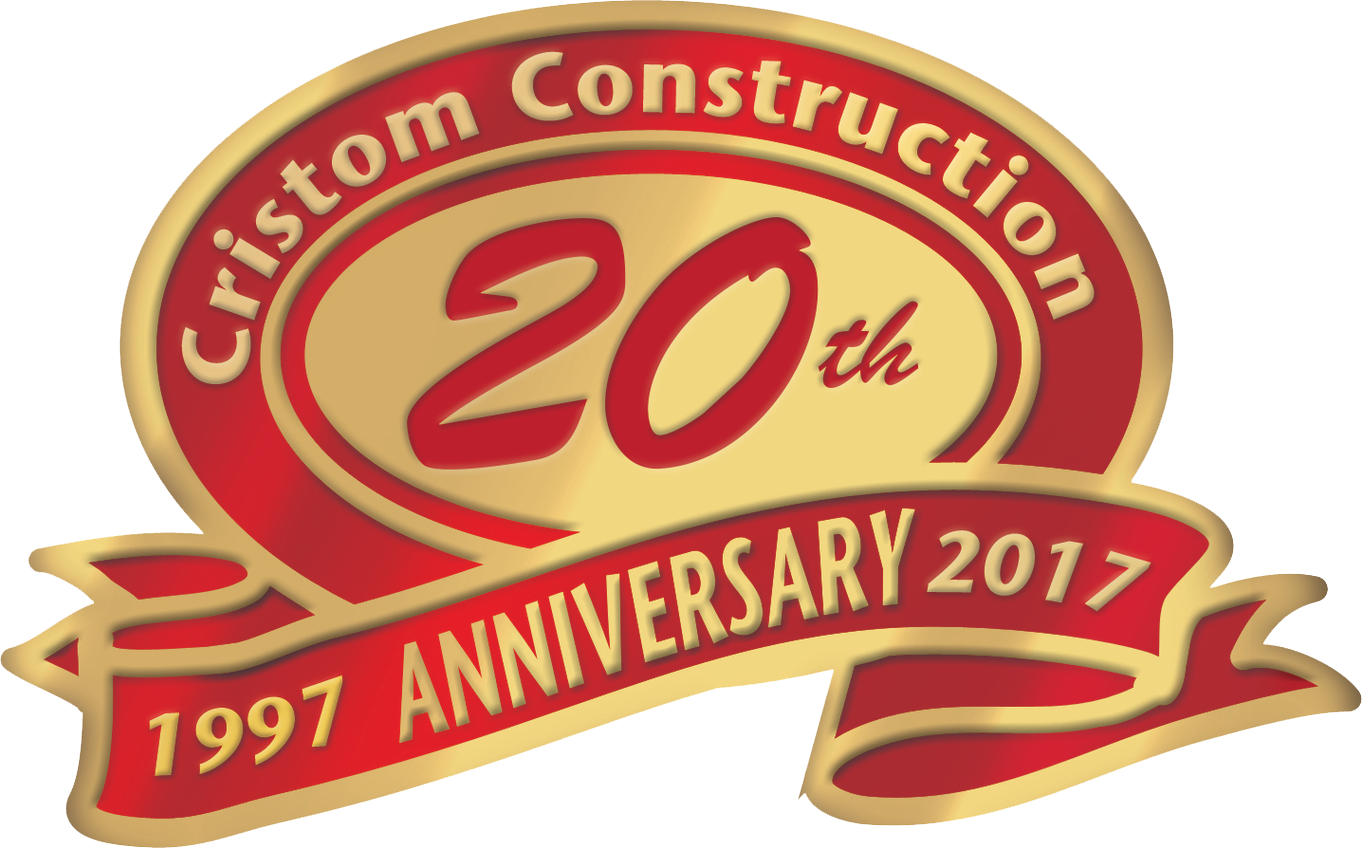 Thank You for 20 Extraordinary Years!
As we celebrate this great milestone, we are thankful for the hard work and dedication of our fine employees, the loyalty and outstanding workmanship of our trusted vendors and subcontractors and our cherished customers. We've had the pleasure of forming great relationships with you throughout the years, as we've worked together project after project.
We will continue to be a company that values integrity, honesty, hard work and doing right by the people we work for and with.
The Cristom Difference
Cristom Construction Services is recognized as a leading commercial contractor in NYC with decades of local experience. Established in 1997, we continue to operate on our founding principles of strong leadership, ethical business practices, and uncompromising standards of safety and quality.
From new construction to renovation projects, office buildings to warehouses, customers throughout the NYC area trust Cristom for reliable, turnkey construction solutions.
What Our Clients Are Saying...
Cristom is very thorough, honest, promises and delivers on time, and pricing is fair. What more could you ask for? Working with Cristom is a pleasure.
Mark Stempa
President
Mount Judah Cemetery
What Cristom builds is built to last. It honestly doesn't matter if it's a warehouse, a platform or anything made of concrete, I know the quality of the work is just what I need.
Joe Puzzo
President
American Compressed Gases
Cristom provides the best quality for a very fair price. It's important to know that they have a 'can-do' willing attitude and can build both from scratch as well as renovate.
Anthony J. Gigantiello Jr.
President
North Queensview Homes, Inc.
Thoroughness, attention to detail, and family-values are what Cristom stands for and they expect everyone who works with them to uphold the same standards.
Christopher V. Papa
Architect
Recognized By Trusted Building Organizations